London Corinthians Toastmasters was created in 1990 with a definitive culture. In contrast to the rather formal environment of the only other Toastmasters club in London at the time, Corinthians was created to be informal, relaxed, fun – and yet adhere to all the public speaking principles and guidelines of Toastmasters International.
In other words, members were encouraged to learn how to speak and enjoy themselves at the same time. It was no coincidence that meetings were on a Thursday evening – Corinthians have always been encouraged to congregate in the bar after meetings. That is where so much further learning – and laughter – takes place!
That culture has remained to this day. The famed Corinthian 'buzz' is what still differentiates us from thousands of other Toastmasters clubs. Why 'Corinthians', you may ask. Because our first meeting venue was at the Corinthians Sailing Club on Hammersmith Mall.

We stayed there for a couple of years, before facing a big hike in fees, then were itinerant for a year or so, hopping from pub to pub in Chiswick, Hammersmith and Fulham, before we settled on The Hop Poles in Hammersmith.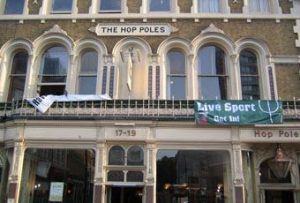 There the club grew so rapidly we had to split in two in 1994 and form London Athenians – who in turn grew so fast they moved to weekly rather than fortnightly meetings and even launched another new club, London Spartans – but that proved to be over-ambitious and the latter soon closed.
Meanwhile, the new Corinthians committee decided we should leave West London to our Athenians comrades and take the Toastmasters story to a virgin part of town. Victoria was an obvious choice and we decamped to The Ebury Arms in Pimlico in 1995. We stayed there for a good few years before the dreaded words 'new management', 'renovation' and 'upgrading' materialised, by no means for the last time, and we moved not far away to The Cardinal.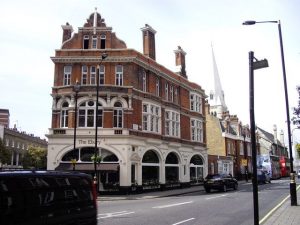 This was a golden era for the club, where meetings were such fun and of such high quality that membership overflowed and we had no choice but to split again, forming, yes, London Cardinals in 2004.
The next few years saw Corinthians, Athenians and Cardinals all thrive as the Toastmasters story mushroomed throughout London – to the extent that we are now the 2nd oldest of some 60 clubs in London. Further renovations meant we carried on moving from venue to venue, but still within the Victoria area and still on Thursday evenings, despite the spiralling costs of room hire. There was The Phoenix, The Rubens, The Thistle (for many years, but since demolished) and even one glorious year at the infamous The Cadogan (where Oscar Wilde was arrested!) before it too closed down for a couple of years to be upgraded to six stars!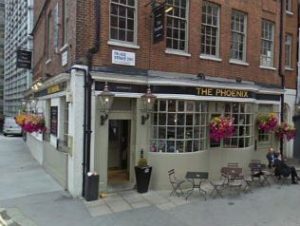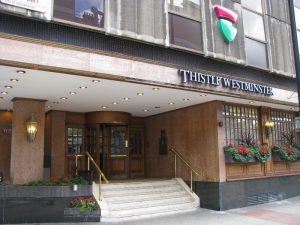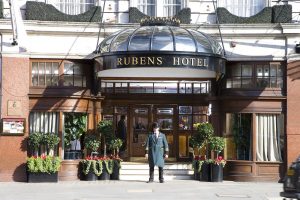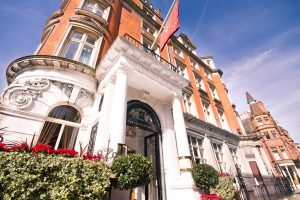 We've been back for a second spell at the Hilton Doubletree, a stone's throw from Victoria station, and within 2017, we moved to Grange Strathmore Hotel located near Gloucester Road Tube station, central London.  The club is as buzzy as it ever was.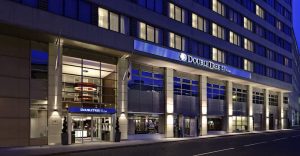 The club has not only launched hundreds of members on their public speaking journey over the years, but club contest winners have progressed through Area and Division levels to win all the major national contests, whether in the international, humorous, evaluation or table topics contests.