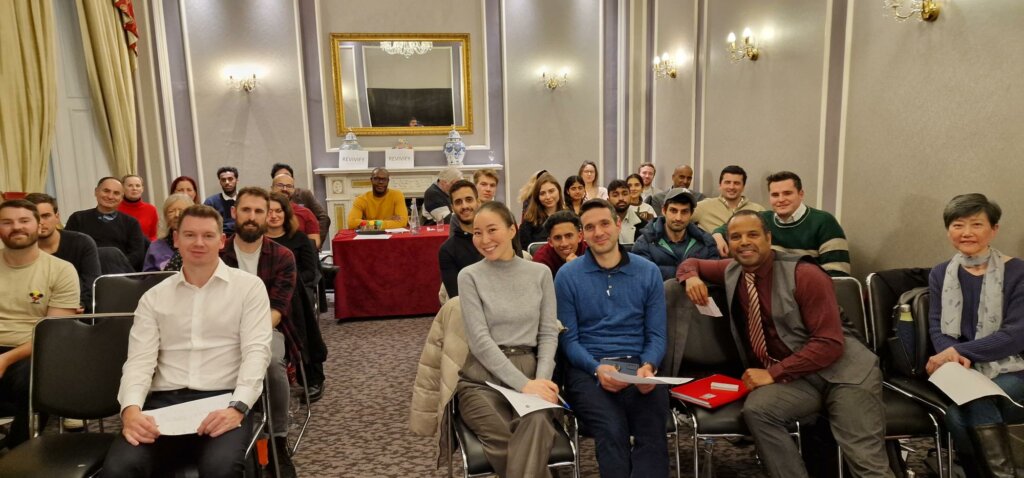 Make 2023 the year where you start the journey to becoming a great speaker! Come to our in person meetings and experience and learn how to give speeches, be an active listener, give constructive feedback, lead meetings, give impromptu speeches and learn presentation and leadership skills.
Our in-person meetings are at the Strathmore Hotel, 41 Queen's Gate Gardens, South Kensington, London SW7 5NB. If you would like to visit our club as a guest, please join us on the 2nd Thursday and 4th Thursday of the month at the hotel. We look forward to welcoming you at our upcoming meetings!
London Corinthians is a Toastmasters club with a difference. Our philosophy, undimmed since formation in 1990 as only the second Toastmasters club in London, is simple. We believe that public speaking is best learned in an atmosphere of enjoyment and high energy – the famed Corinthian buzz. We believe our buzz to be transformational. It makes hesitant speakers good, good speakers exceptional.
Our mission statement is to provide a mutually supportive and joyful learning environment in which every member has the opportunity to practice and develop public speaking and receive encouraging feedback. It is our goal for every member to improve meeting by meeting as a public speaker, a listener and a thinker.
Interested? Curious? Come and visit us as a guest. You have nothing to lose. At worst you'll have an interesting evening. At best you'll transform your life!